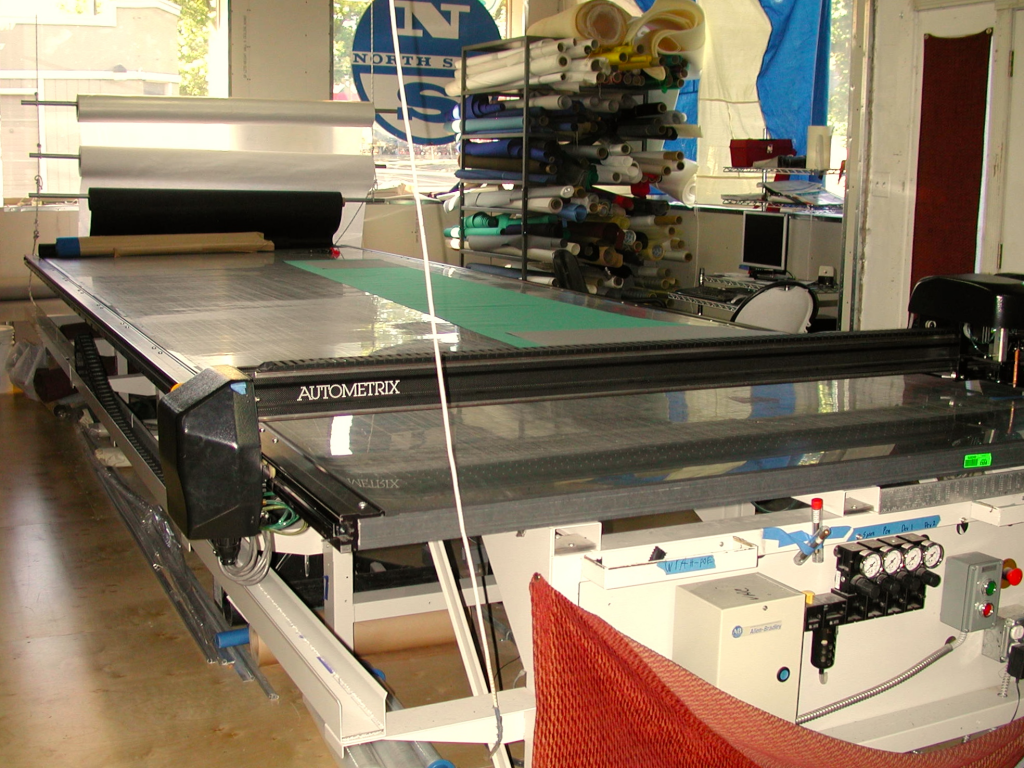 We have an 1,800 square foot sewing floor, 2 industrial straight stitch sewing machines, an industrial zig-zag sewing machine, a three-step sewing machine, a super-heavy duty machine that will sew through plywood (really? seems like it!), and an industrial serger.
We have the capability to weld fabric. We have capabilities for bending stainless steel tubing to make frames, and the ability to install all kinds of hardware in fabric. In addtion, we have a 20′ long automated fabric cutting table, and are experienced in 3D CAD and patterning. Endless Design & Prototyping possibilities!
Our past projects include custom padded bags, custom covers, awning replacements, trade show booth backdrops, wire rigging installations, fabric light reflectors for the EPA building in Denver, carport covers and custom netting for children's forts.
Our satisfied customers include Henry V, Gallagher Designs, Axiom Custom Products, Sasquatch Marketing, Tetra Pak, West Coast Sailing, the TV shows Leverage and Grimm, and many more. We enjoy a challenge, and look forward to learning about your next project!