A shade sail or a rain sail is a wonderful and affordable way to define an outdoor space while providing weather protection from the elements. The sails are tensioned from each corner, so they look like they are just free-floating in the air. Attachment points can be either from a strong post, a tree, or another structure such as a building.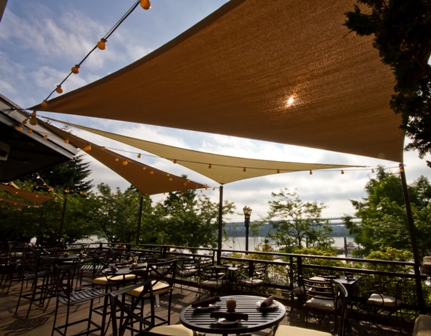 Shapes can be simple triangles, or they can have 4 or more corners to allow dramatic height changes and interesting forms and shade. Mix and match shapes to create the look you want. These are perfect for backyard shade, rain protection, and as simple patio covers.
Our shade sails are made from HDPE shade cloth, with varying degrees of UV protection depending on the color chosen and the tightness of the weave.

Rain sails are made from Ferrari 502 Pre-Constraint, a fabric that won't stretch out over time, that will shed water without stretching and pooling.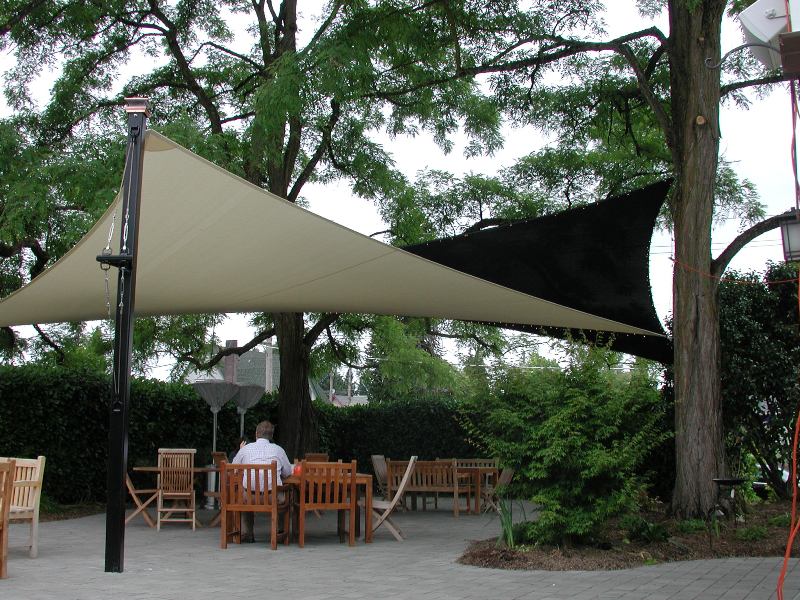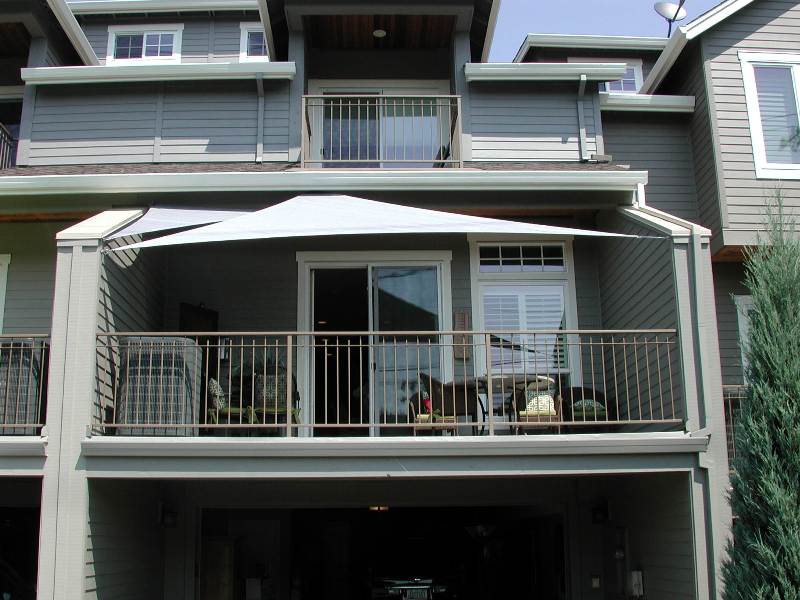 All of our shade and rain sails are sewn with PTFE lifetime thread, so you will never need to bring them in for re-stitching. They come complete with stainless steel D-rings in the corners and stainless steel turnbuckles for tensioning.

Our available services include on-site design consultation and 3D CAD drawings to help you visualize your new space. We can also provide referrals for engineering services and installation services with a licensed contractor.