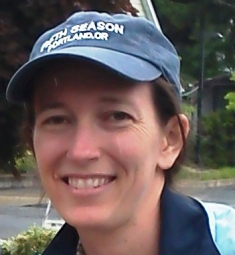 Amy began sailing in college at the University of New Orleans. While she once harbored dreams of taking off sailing around the world, Kerry instead convinced her to race sailboats with him. After helping him get his new Santana 20 ready for the season, and racing with him several days a week for the whole summer, she talked Kerry into marrying her. It wasn't long before she decided to leave her secure engineering job and give the family business a go. "After weathering two serious recessions and watching the business not only make it through, but thrive, I am more certain than ever that coming to work with Kerry was one of the best decisions of my life. I am so blessed to be able to homeschool my kids and have my whole family working with me."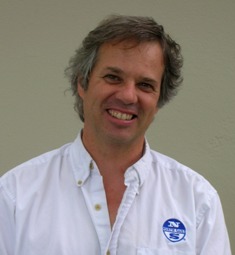 Kerry started sailing at Willamette Sailing Club in a Sunfish at the age of 12. He quickly moved into the Laser class, which he still races. At the age of 16, Kerry started racing the high performance 505 dinghy. Kerry campaigned in the 470 class for the 92′ and 96′ Olympics and was a four-time member of the US Sailing Team.
Not only does Kerry enjoy improving his own sailing skills, he also enjoys coaching and helping others become better sailors. He has competed in 9 World Championships in 5 different classes. His successes include several National Championships in dinghies, and many successful big boat events as well including Swiftsure, Oregon Offshore, Larry Kline Match Racing, Whidbey Island Race Week, Tri-Island races and many more.
This last year Kerry has gone back to his roots and has is racing a Lido 14 with his two sons Wyatt and Carlisle. "It has been fun watching my kids enjoying Willamette Sailing Club the same way I did as a kid. They are getting an even earlier start than I did."